FVF EMOTIONAL HOROLOGY NO 1 SUPERLIGERO UNIBODY TOURBILLON DAY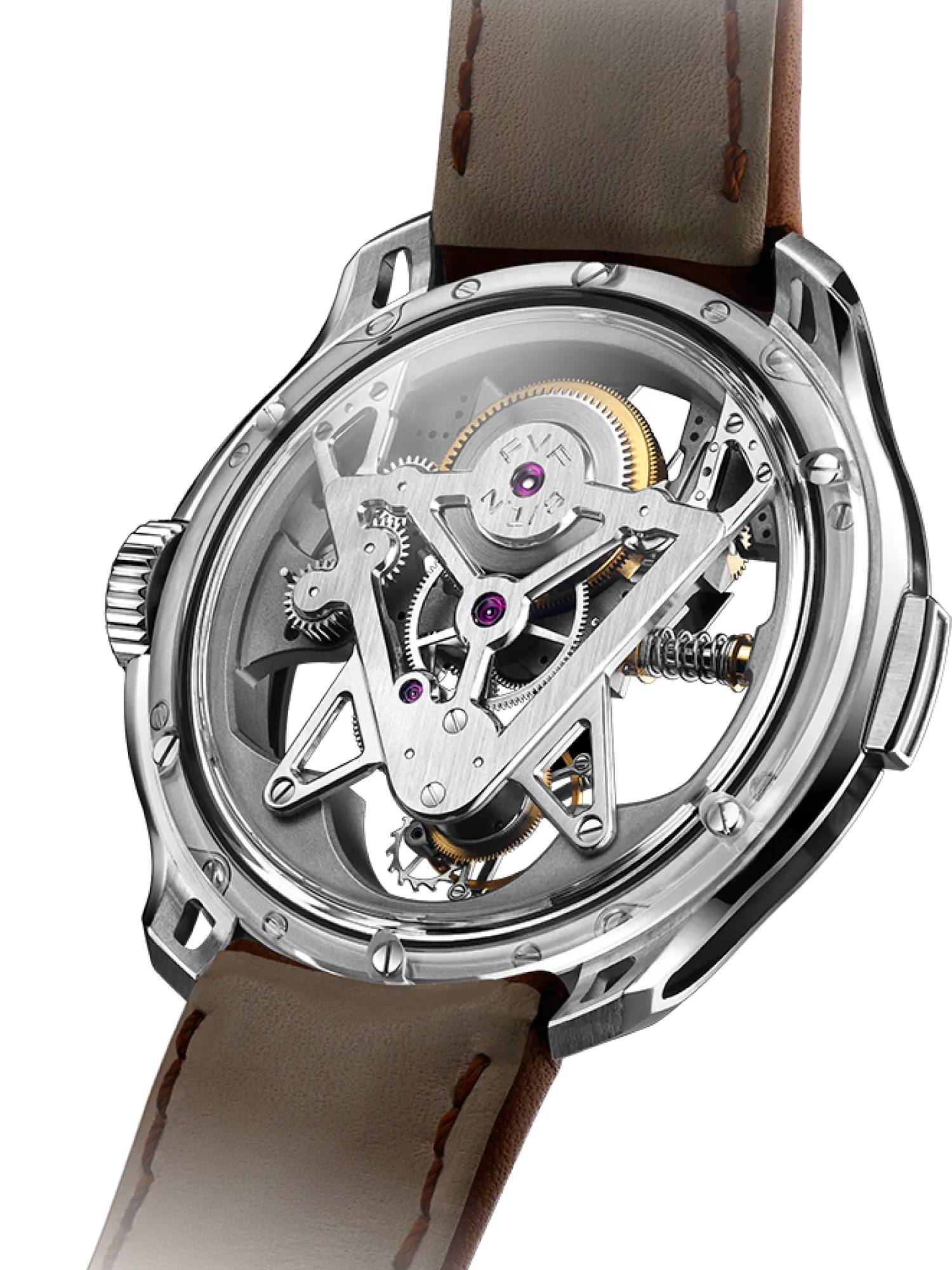 The uni-body design construction made the watch lighter and more rigid
Franc Vila chooses grade 5 Titanium for the Middle-case-skeletonised-baseplate, because it is a technological material with the required rigidity for the reliability and strong rigidity necessary for the movement to be used even, under extreme conditions.
The philosophy of the movement...
The philosophy of the movement combines respect for longevity and precision with classical watchmaking tradition and contemporary technological in architectural design. The modern architecture of the movement avoid unnecessary complexity thanks to a rational approach and mechanical solutions.
Pre Order now
If you want to make a pre order, please do it through this form and we will contact you shortly. Thank you.